Stream to Facebook right from your browser
The Facebook app on your phone is great for creating a basic live stream. But there aren't a lot of options when you want to take your stream to the next level.
Lightstream turns your browser into a full streaming studio without downloads or setup. All you need is your built-in webcam, your brand elements – and your unique vision.
Add what you'd like to share
Show people who you are through your words, your images, your look, and your feel. It's all part of your story – a story that resonates with your audience.
With the intuitive Lightstream editor, you can get just the look you're going for. Create multiple scenes with different layouts for an even more compelling broadcast.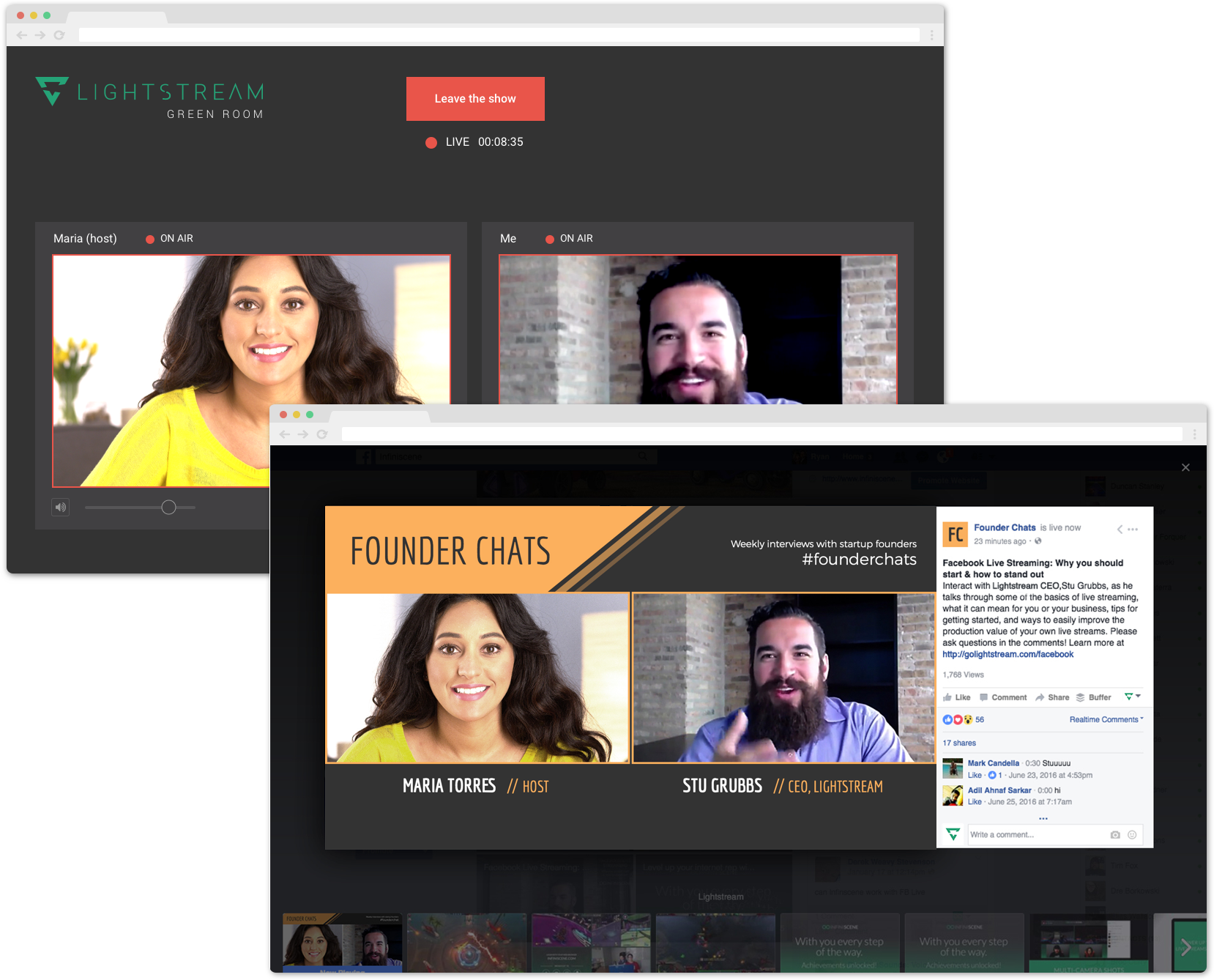 Guest stars with
the click of a link
Land a great interview for your podcast? Guests can join in for live video chat using one simple link – and you can control who goes on when.

Learn more about Green Room.
Ready to up your game even more? It gives you the power to share your screen, plus add dynamic text and multiple remote sources.
Help is just a
click away
Just getting started? Have some questions? Reach out anytime with live chat support! And we're always available for questions or suggestions over on our Facebook page.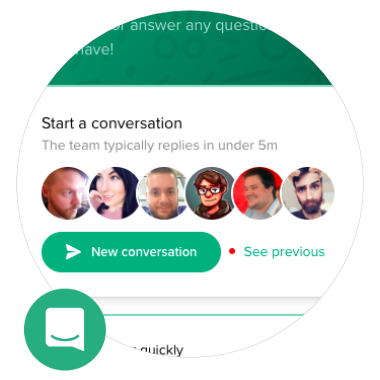 Looking for tips, tricks, and guidance on streaming to Facebook? Check the latest posts below. We also write a streamer handbook that covers a wide spectrum of broadcast tips.
No downloads. No technical wizardry.