Twitch used to just be for gaming, but with the recent introduction of Twitch IRL Streaming, gaming is now simply one of the many thousands of topics routinely explored on the platform.
So let's take a look at this relatively new (and ragingly popular) streaming category on Twitch. To find out how you can start IRL streaming yourself, read on–you're in the right place.
What is IRL Streaming on Twitch?
As you're likely aware, IRL is an acronym for 'In Real Life.' Twitch IRL Streaming covers everything from travel and fitness to art and music, even extending to niches like ASMR and tabletop RPGs. If your content isn't gaming, music, or e-sports related, it belongs to the IRL Streaming category on Twitch.
How Twitch is Defining the Future of IRL Streaming
It's safe to say that Twitch has broadened its horizons since 2011. The IRL Streaming category first came about in 2016 when Twitch began attracting various content creators and communities that weren't gaming-related. In fact, the number of views from the Just Chatting category of Twitch streams has now surpassed the views of gaming content on the platform.
Like Twitch, perhaps the IRL streaming category will find itself being rebranded in the near future and given its own platform entirely. Although that would be very interesting to see, IRL Streaming doesn't seem to be moving any time soon, as its immense popularity continues to help Twitch grow and cement its name in the live streaming industry.
Twitch IRL Categories
Because Twitch IRL Streaming covers so many different hobbies, niches, and topics, Twitch created several subcategories to help viewers find the content they want to see. These categories also help creators to label their content appropriately to reach their intended audience. The different IRL stream categories on Twitch include:
Just Chatting
One of the most popular categories on IRL Streaming and Twitch itself, Just Chatting has things like QnAs, "Study With Me"s, and chill, casual conversations between streamers and viewers.


Art
This category is mostly home to digital artists who stream their drawing process. Here you'll find graphic designers, traditional artists, and plenty of VTubers.
ASMR
The demand for ASMR streams is ever-growing, and Twitch has caught onto the trend, creating a category specifically for softly spoken content.
Talk Shows & Podcasts
Looking for your new favorite talk show or podcast? This category is ideal for avid podcasters and their listeners.
Food & Drink
Anything and everything related to food lives within this category. Mukbangs or social eating, cooking shows, and food-related challenges can all be found here.
Travel & Outdoors
Another popular IRL streaming category, this is where vloggers and all things travel-related reside. The good ol' walking-and-talking style of streaming is most popular here.
Makers & Crafting
Similar to the Art category, Makers & Crafting is full of artists broadcasting their unique talents and interesting hobbies. Here you'll find streams of crochet, keyboard building, model building, cosplay, and more!
Special Events
Can't attend TwitchCon yourself? Don't worry–you'll be able to view the whole thing from this category, as well as other big events. You don't even need to leave the house.
Science & Technology
Software coding, game development, cool science experiments, and even robotics are all found under this nifty category.
Fitness & Health
This category is where fitness trainers, health gurus, and athletes stream content like live exercise sessions, training workouts, and so much more. Look no further for your hit of health inspo.
These are just some of the IRL categories that Twitch has to offer, but it's certainly not an exhaustive list!
Famous IRL Streamers
If you've found your way onto Twitch, perhaps you're looking for inspiration–or maybe you're just looking for new content to binge. Either way, here are a few successful Twitch IRL creators worth checking out:
Maya
Maya (formerly known as Maya Higa) is a name you'll hear often among the Twitch IRL Streaming community. Her love for animal conservation takes her streams out into the wild and puts her viewers face-to-face with the beauty of nature. She also does Just Chatting streams where she spends time talking to her viewers about various topics.
With over 558 thousand followers and over 14 million total views, her channel is definitely proof that Twitch IRL streamers can reach enormous success.
Hitch
An incredibly popular Twitch IRL streamer in the Travel & Outdoors category, Hitch is the channel of 27-year-old Trevor Daneliuk. He's made quite the name for himself by hitchhiking around the world; his content features incredible sights and awesome stories. Trevor is undoubtedly a successful Twitch streamer with over 105 thousand followers and over a thousand subs to his name.
AustinShow
The AustinShow has over 1.5 million followers, a number that reflects the creativity and ingenuity of this Twitch IRL streamer. The AustinShow is where many get their reality TV show fix; Austin hosts a game show on his channel called Love or Host, largely based on the hit reality TV shows The Bachelor and The Bachelorette. The twist? He invites streamers and content creators to be the contestants and players. 
No wonder he's a hit!
What Equipment is Needed for IRL Streaming?
The equipment necessary for any good stream can be boiled down to 3 things: hardware, software, and a stable internet connection. For Twitch IRL streaming, however, you may need additional accessories–especially if you'll be streaming outdoors. Here's a list of the most important things you'll need:
Camera
If you plan on recording yourself or capturing any footage for your IRL content, be sure you're using the best camera for your needs and budget.
For streaming indoors, invest in a good webcam to get you started, or get a DSLR for some next-level production. For a Twitch IRL stream outdoors, it's best to look for a more travel-friendly camera, like a GoPro or a smartphone.
Microphone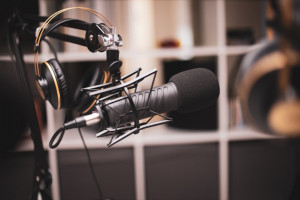 No matter where (or what) you choose to stream, be it indoors or out, the quality of sound is incredibly important. The right microphone will help ensure your audience can hear every word clearly.
Choose a good standalone mic that captures your audio well if you're doing an indoor stream, and for outdoor streams, invest in a mic that's small without compromising on sound quality. Microphone covers can also do wonders for your streaming setup, as they significantly improve the impact of "p", "b", and "t" sounds while speaking.
A device to stream from
If you're planning to stream outdoors, you'll need a video streaming encoder of some kind. These devices can carry multiple sim cards from different networks. They have WiFi and ethernet features as well, so IRL streamers can broadcast from virtually anywhere as long as they have a signal.
You have many choices, both traditional and more modern. IRL backpacks have grown significantly in popularity as a quick and easy way to carry everything you need to stream on the go. Desktop computers, of course, work as well – depending on the context.
Software
After you've acquired hardware for your Twitch IRL streaming setup, it's time to choose what software encoder you'll be using to stream. Popular choices are Lightstream, OBS, and XSplit, as these have multi-platform streaming and customizable layout features for their users.
Naturally, Lightstream is our go-to. Our cloud-based software encoder takes the hassle out of setting up your stream and is perfect for IRL streamers like console gamers, musicians, podcasters, and vloggers.
Lightstream not only allows you to create custom layouts that keep your audience engaged, but we've also taken special care to make it easily accessible across all device types. It's ideal for streaming outdoors, indoors, or anywhere in between!
What are the Best Platforms for IRL Streaming?
Although Twitch is the live streaming industry's 'belle of the ball', multi-platform streaming is a great idea when you're first starting out, as this helps build your internet presence and grow your following.
So, now that you've got your IRL streaming setup ready to go, what platforms should you stream on?
Twitch
No list would be complete without the OG. This is where it all started, and some of the biggest content creators are partnered here. Twitch is also the simplest platform to get up and running on, and Lightstream even streams to it directly!
YouTube
YouTube is home to a variety of content. With a simple search, you're bound to find a YouTuber (or several) to suit your interests. Streaming to YouTube also gives you the option to post more refined, edited versions of your streams.
DLive
DLive is a great platform for IRL streaming, as its content creators are mostly made up of IRL streamers rather than gaming streamers like most other popular platforms.
Periscope
Although not as big as other platforms (yet), Periscope is a streaming platform that was built specifically for IRL streamers, and so is another great option to consider.
How Do IRL Streamers Make Money?
Making money from posting or streaming videos on the internet once seemed like such a wild concept, but with the opportunities available through technology today, more people are choosing Twitch IRL streaming as their career path. It's worth noting that streaming isn't easy money; the industry is highly competitive and becoming increasingly saturated.
The most popular way to monetize streams is through sponsorships. These are a great way to fund your IRL streaming lifestyle, as they can be negotiated between you and the company, so there's no need to worry about deals being off-brand for your content.
Sometimes viewers will cheer for an online performer via donations through Twitch; others might leave tips if they feel like the person deserves it. Some Twitch streamers have a Tip Jar on their Twitch page where viewers can make donations if they want to. Feel free to check out our other product, Rainmaker, which allows you to take tips, and we don't take a cut!
Ideas for IRL Streaming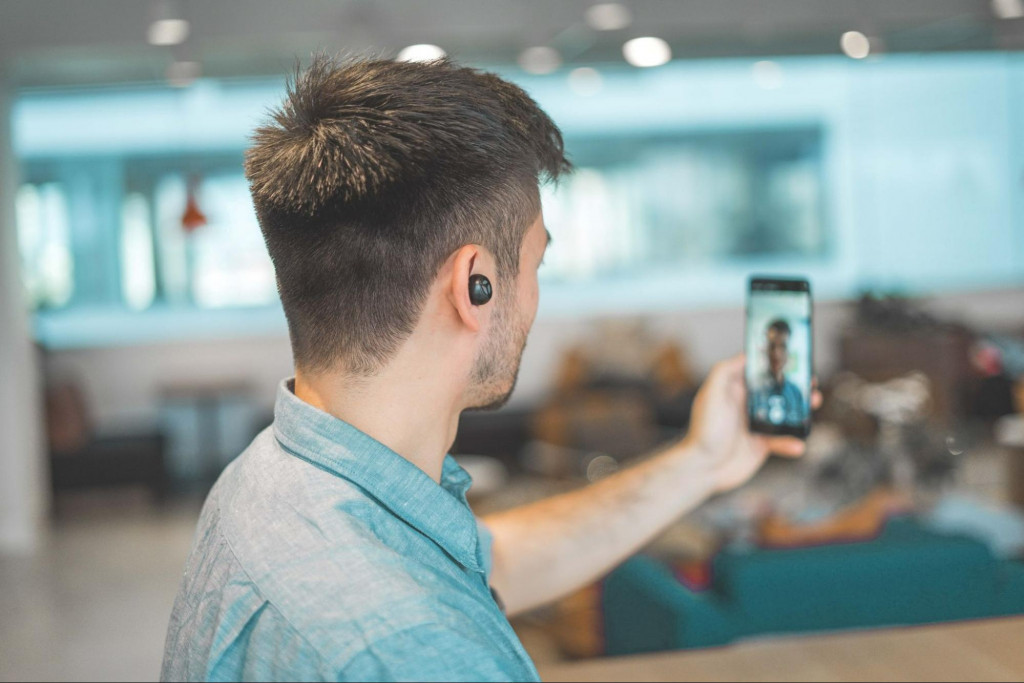 The content you stream should be something you're genuinely passionate about. People will be more interested in your streams if they see that you're enjoying what you're doing.
Remember that IRL streaming covers almost anything under the sun! If you're out of ideas on what to stream, take inspiration from creators you love and admire.
Another thing you can do for your IRL streams is to make holiday-specific content. You can never go wrong with this, as festive content is always fun and interesting. For example: Halloween streams are excellent avenues for creativity and all sorts of gimmicks.
Now go stream!
Twitch IRL Streaming is getting more popular by the minute. There are endless possibilities when it comes to content topics, and this attracts people who simply want to share their passions. It's safe to say that the future is bright for prospective and established IRL streamers alike.
Want to become an IRL streamer yourself? Start streaming today with Lightstream, the cloud-based broadcaster that's perfect for Twitch IRL streams, console gaming streams, and more! We're here to help our users get the best experience, and enjoy their live streaming sessions endlessly! Tap the link to get a free gamer trial subscription and explore all our exclusive features today.