Getting setup with any streaming software can be a daunting task, especially when you're not familiar with what's needed before you go live. With this guide, you will learn how to add 3rd party integrations into Lightstream and understand what's best for you and your content.
What are 3rd Party Integrations?
3rd party integrations are external tools and platforms that can be used to an existing project. Take Lightstream for example, when you use our service to stream content, you can add other tools like Rainmaker to have alerts appear when someone donates to you.
Why are 3rd Party Integrations Important?
Live streaming requires you to engage with your audience in order to be successful. These integrations are designed to help you build a community and make your users feel the overall experience that you're trying to deliver. It's like going to your favorite restaurant or hangout spot. This short list are the most popular tools out there to help you be a better streamer.
How to get setup with 3rd Party Integrations with Lightstream?
Adding any of the integrations into Lightstream is simple. Most, if not all, require a URL to be added into Lightstream from the "Layers" menu. Majority of the setup of the integration should be done from their website.
You can choose from the highlighted list or add a 3rd Party Browser Source.
For an in-depth guide on how to set it up, check out this blog post.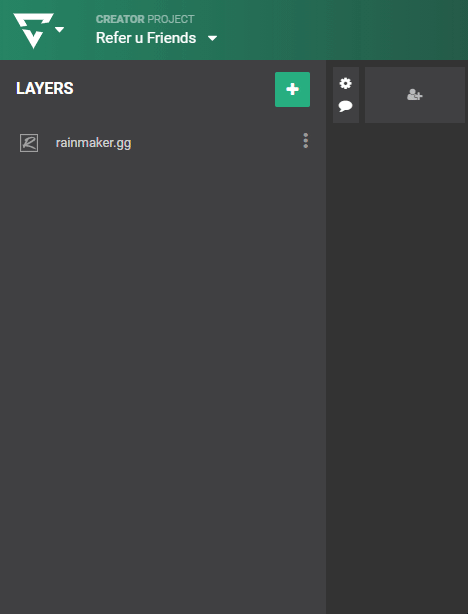 We took the liberty of linking to each of our support articles which will go into the specifics of each integration and how to add it into Lightstream.
Let's get into that now!
Rainmaker offers the ability to level up and make your stream professional whether if you're streaming from a console or a PC. Upload custom overlays, highly customizable chatbot, alerts, see your stream stats, and much more.
Learn how to get Rainmaker setup on your Lightstream account here.
A key ingredient to any top performing stream is a high level of viewer engagement. Stream Stickers is a free Twitch Extension that helps your audience become active participants in your live stream by allowing them to share kick-ass stickers directly on top of your live stream for everyone to see. With 50+ stickers to choose from and a full range of customization options, you'll wonder why you ever pressed the 'Go Live' button without them.
Nothing more rewarding than streaming and raising funds for children in need. With this integration you can set a goal and all donations to your streams from your kind viewers will go towards a great cause.
Charity streams are a great way to grow and engage your audience. We recommend setting up milestones where either you match the donations or a community event.
Learn more about how to get Extra Life setup here.
Want to be a more inclusive stream? Pixel chat uniquely offers closed captioning which is one of their biggest features on top of emotes, social banner, stats, credits and much more.
Learn how to get Pixel Chat setup here.
Create a gamer profile and connect with users across vast communities. Setup various overlays and widgets.
Learn how to get Player.me setup here.
More overlays and alerts for high quality studio production and live content. Geared more towards studios with a production team.
Learn more about how to get Singular.live setup here.
Overlays, alerts, donations, chatbot, and leaderboards. A highly customizable system with various games that are initiated by your viewers to engage with and play with each other.
Learn more about how to get Streamelements setup here.
They supply streamers and content creators with an easy way to include statistics on their videos/feeds from their favourite games.
Learn more about how to get Stream Game Labels setup here.
Like Streamelements, they offer overlays, alerts, and a chatbot. You can purchase their Prime subscription to unlock more widgets
Learn more about how to get Streamlabs setup here.
A ton of streamer tools and widgets. Allows various payment options when receiving tips from your viewers, especially if you're outside of North America.
Learn more about how to get Tipeeestream setup here.
Track your stats across various games and utilize their integrations to display your stats on their custom overlay.
Learn more about how to get Tracker Network setup here.
You can mix and match integrations that work best for your needs. There is no one size fits all solution. Our best advice is use as little as possible to get what you need, otherwise you will end up having multiple integrations and can be overwhelming to keep up.